Star #2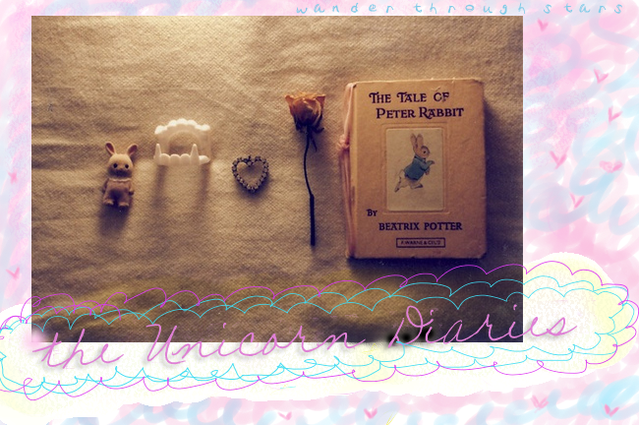 The Unicorn Diaries is a lot like chancing upon a secret garden hidden amongst a great wood.
The artist of this beautiful diary combines breathtaking photography, unique artistry, and words which are short, sweet, and poetic, to bring us a gem.

It reads like olden tales, and always puts me in mind of "The Little Princess." To have been conceived on a computer, it always gives me a feel that it has been written/drawn/created by hand. It also has this feel of something that has been created during a time where one hand wrote letters, lit their homes with oil lamps; cherished simple things like clean sheets of parchment, pressed flowers for saving, and ribboned letters to keep in a treasure box. This was one of the inspirations for Sapphire Sundae.

be enchanted.
take a peek.